keyboard_arrow_left keyboard_arrow_right
Pull-Out Kitchen Faucet WK 4, Chrome
Product description
Sustainable and durable. The WK 4 kitchen faucet offers a luxurious look. Straight shapes and a spotless surface make every kitchen perfect. A wonderful experience for all senses.
MODERN DESIGN | The Wasserwerk WK 4 will convince you through its modern design and well thought-out product features. The high quality chrome surface of this kitchen faucet fits perfectly into every kitchen and is easy to clean as well as resistant to corrosion.
HIGH FLEXIBILITY | Thanks to its by 360° turnable spout, this kitchen faucets offers you highest flexibility in the kitchen. With the use of its pull-out sprayer you can furthermore reach every single spot of your kitchen sink easily
EASY INSTALLATION | Thanks to the included assembly set and a central screw coupling, the WK 4 Wasserwerk faucet is easy and quick to install. Furthermore, it comes with 50cm long connection hoses. In order to install this Wasserwerk kitchen faucet smoothly, your sink should have a hole diameter of at least 34 mm.
Made in Germany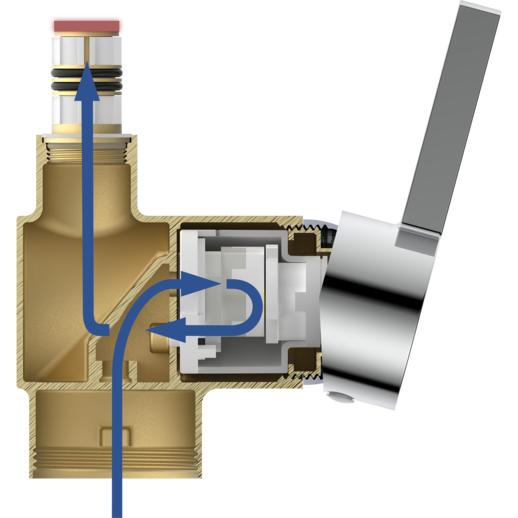 Made in Germany
WASSERWERK faucets are carefully manufactured in our production plant based in Wallenhorst, Germany. Furthermore, each faucet undergoes a modern and automized quality check.

Doing this, each WASSERWERK faucet becomes a true masterpiece.
10 year warranty
10 year warranty
A kitchen faucet consists of many parts. Design, surface, functionality and a high-quality inner life. WASSERWERK uses only the the best components and thereby produces excellent quality faucets.

Doing this, each WASSERWERK faucet becomes a true masterpiece.
Scope of delivery
Scope of delivery
• WASSERWERK WK 4, Chrome with pull-out spout

• 2 connecting hoses (50 cm)

• Assembling set incl. central screw coupling

• A detailed as well as a quick-start manual.
Technical details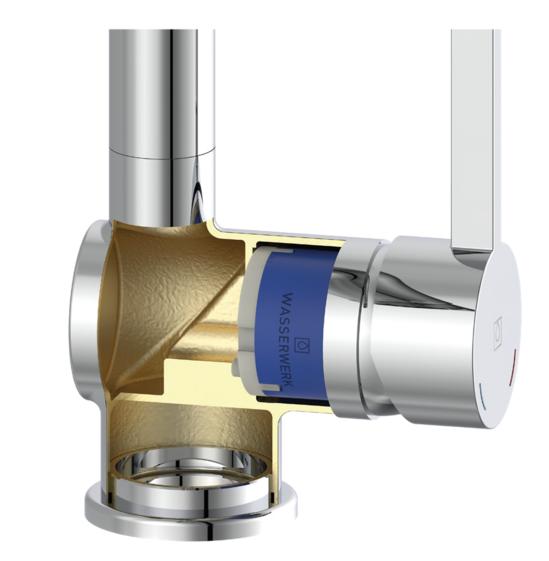 Technical details
Durable chrome-plating

NEOPERL Cascade© SLC aerator

Turnable by 360°

Handle with coloured temperature marks

Flexible connecting hoses (50 cm)
Innovative aerator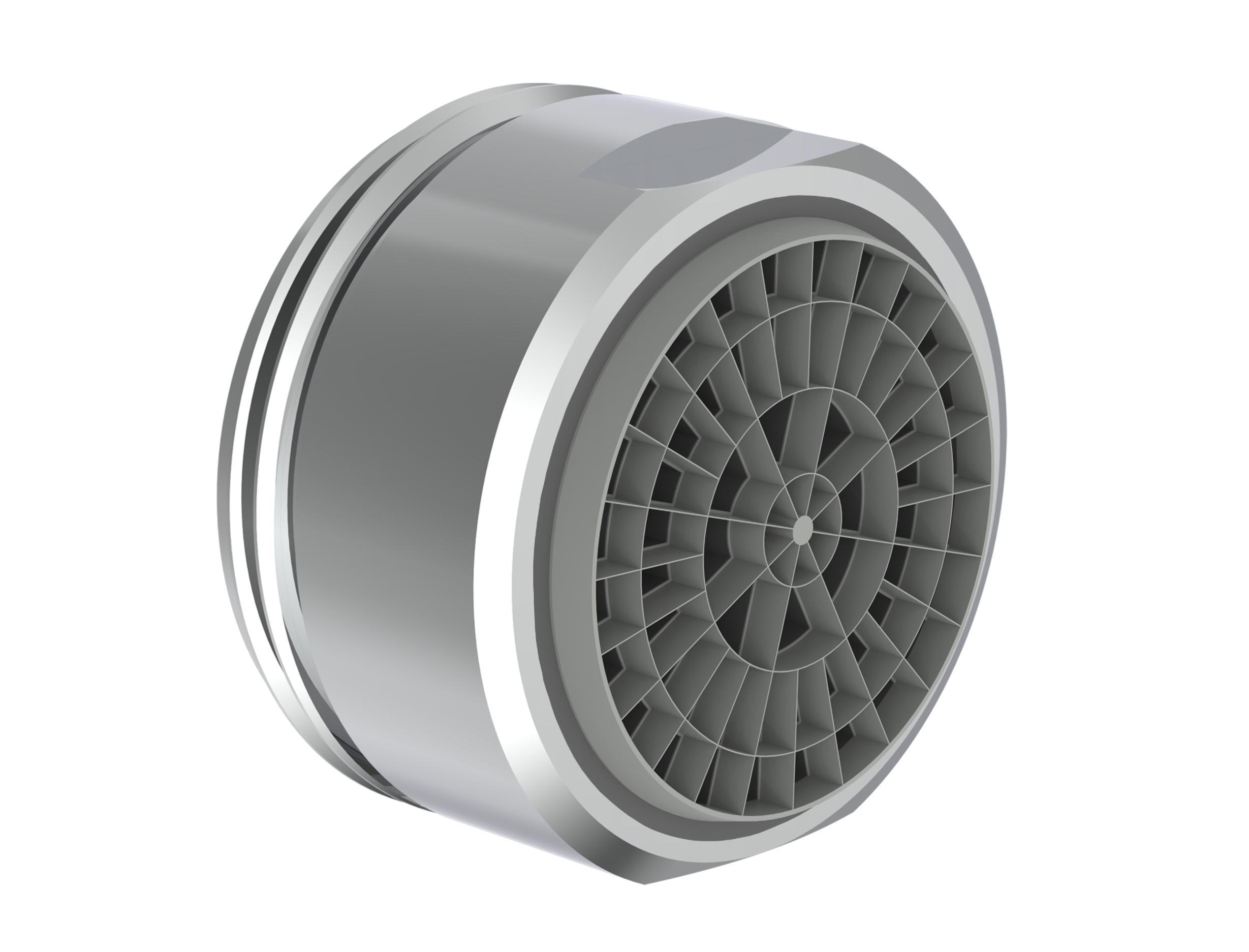 Innovative aerator
The aerator (M22x1/ M24x1) with an anti-scale function supports you in cleaning your WASSERWERK kitchen faucet. Thanks to the special surface coating of the aerator, limescale can easily be rubbed off with your finger.
Sustainable packaging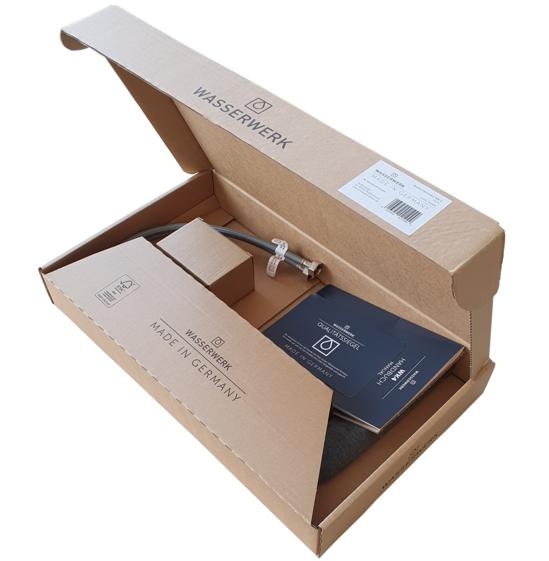 Sustainable packaging
As sustainable as the production of our faucets is their transport. We ship our WASSERWERK faucets in environment-friendly and high-quality packaging without plastic.
Contact us
Additional Information
Title
Pull-Out Kitchen Faucet WK 4, Chrome
Kitchen Faucet WK 4, Chrome
Kitchen Faucet WK 4, Stainless steel look
Kitchen Faucet WK 4, Black
Pull-Out Kitchen Faucet WK 4, Stainless steel look
Pull-Out Kitchen Faucet WK 4, Black
Price
€219.00


incl. tax

| kostenloser Versand

€199.00


incl. tax

| kostenloser Versand

€239.00


incl. tax

| kostenloser Versand

€249.00


incl. tax

| kostenloser Versand

€269.00


incl. tax

| kostenloser Versand

€279.00


incl. tax

| kostenloser Versand

Reference
700410
700400
700405
700406
700415
700416
Material
Brass (UBA)
Brass (UBA)
Brass (UBA)
Brass (UBA)
Brass (UBA)
Brass (UBA)
Color
Chrome
Chrome
Stainless Steel-Look
Black
Stainless Steel-Look
Black
Connection Type
High pressure
High pressure
High pressure
High pressure
High pressure
High pressure
Weight
1,8 kg
1,1 kg
1,1 kg
1,1 kg
1,8 kg
1,8 kg
Width
5,7 cm
5,7 cm
5,7 cm
5,7 cm
5,7 cm
5,7 cm
Height
29,8 cm
29,8 cm
29,8 cm
29,8 cm
29,8 cm
29,8 cm