keyboard_arrow_left keyboard_arrow_right
Kitchen faucet WK 3 stainless steel look, spiral spring, 2 jet types
Product description
Made in Germany - High quality, functional, durable.
With the spiral spring kitchen faucet WASSERWERK WK 3 chrome you bring professional quality into your kitchen. Inspired by professional faucets from the catering industry, this faucet transfers the best of this world directly into your kitchen. The modern design with high spout and flexible spiral spring offers maximum flexibility and comfort, and the practical dish spray with two spray types leaves nothing to be desired. With the ability to easily switch between comfort and shower spray, the WK 3 provides you with optimal support for every action. Whether you're washing dishes, cleaning food or washing the sink, the WK 3 is always at your side.
The state-of-the-art PVD coating, which comes from aerospace technology, is extremely scratch-resistant and particularly durable and easy to clean. It withstands the salt water corrosion test for more than twice as long as many conventional DIY faucets. And thanks to the Cold-Start function, you'll protect the environment and save energy and water because only cold water flows through the WK 3 sink faucet when the faucet handle is in the home position. That's good for the climate and your wallet!
Discover now the advantages of the spiral spring kitchen faucet WASSERWERK WK 3 chrome and experience kitchen comfort on a new level.
Even more reasons to choose WASSERWERK:
- Branded mixing nozzle from the Swiss company Neoperl - as reliable as Swiss clockwork.
- Brand cartridge from the market leader Kerox - smooth-running, durable and unsurpassed
- Easy assembly thanks to central screw connection - assembled without tools in just a few minutes
- Pre-assembled hoses with DVGW certification - for guaranteed low-noise operation
- Multiple quality tests incl. manual final inspection - carried out by specially trained employees
Features
Features
• Connection type: high pressure

• Spiral spring

• Spout 360° swiveling

• 2 jet types

• Single lever mixer

• Durable chrome surface

• Side mounted handle

• Professional design

• High functionality

• Customized laser finish possible
Product details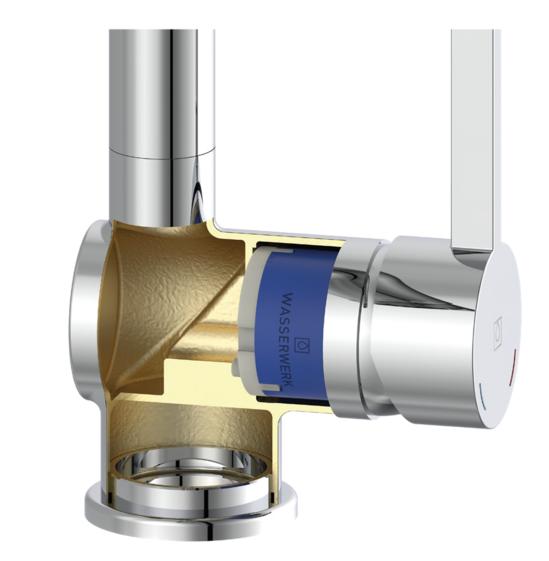 Product details
• NEOPERL aerator (LGA certified)

• Innovative anti-limescale function

• Quality cartridge with standard size

• High quality ceramic sealing discs

• Adjustable temperature limit

• WxHxD: 102x519x272 mm

• Projection: 220 mm

• Height of spout: 185 mm
Technical Details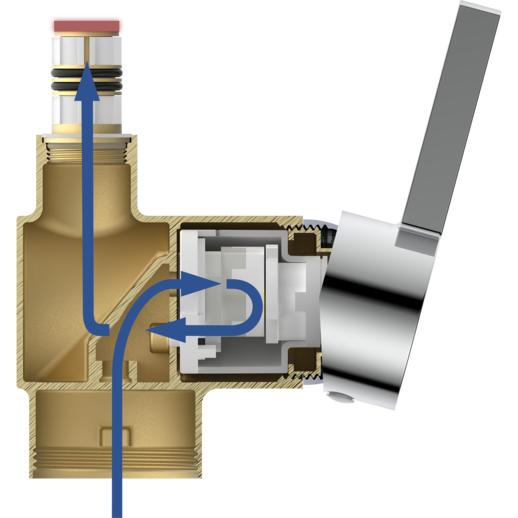 Technical Details
• Material: UBA brass

• Connection hose length: 50 cm

• Connection with standard thread (3/8)

• floor mounting (single hole)

• tap hole drilling: Ø 32 - 50 mm

• Flow pressure: 1 - 6 bar recommended

• Suitable for instantaneous water heaters
Scope of delivery
Scope of delivery
• WASSERWERK WK 3, stainless steel look

• Protective fabric bag

• 2 pre-mounted connection hoses

• Mounting set incl. central screw connection

• Manual and Quickstarter instructions

• Sustainable packaging

• Warranty card
Innovative aerator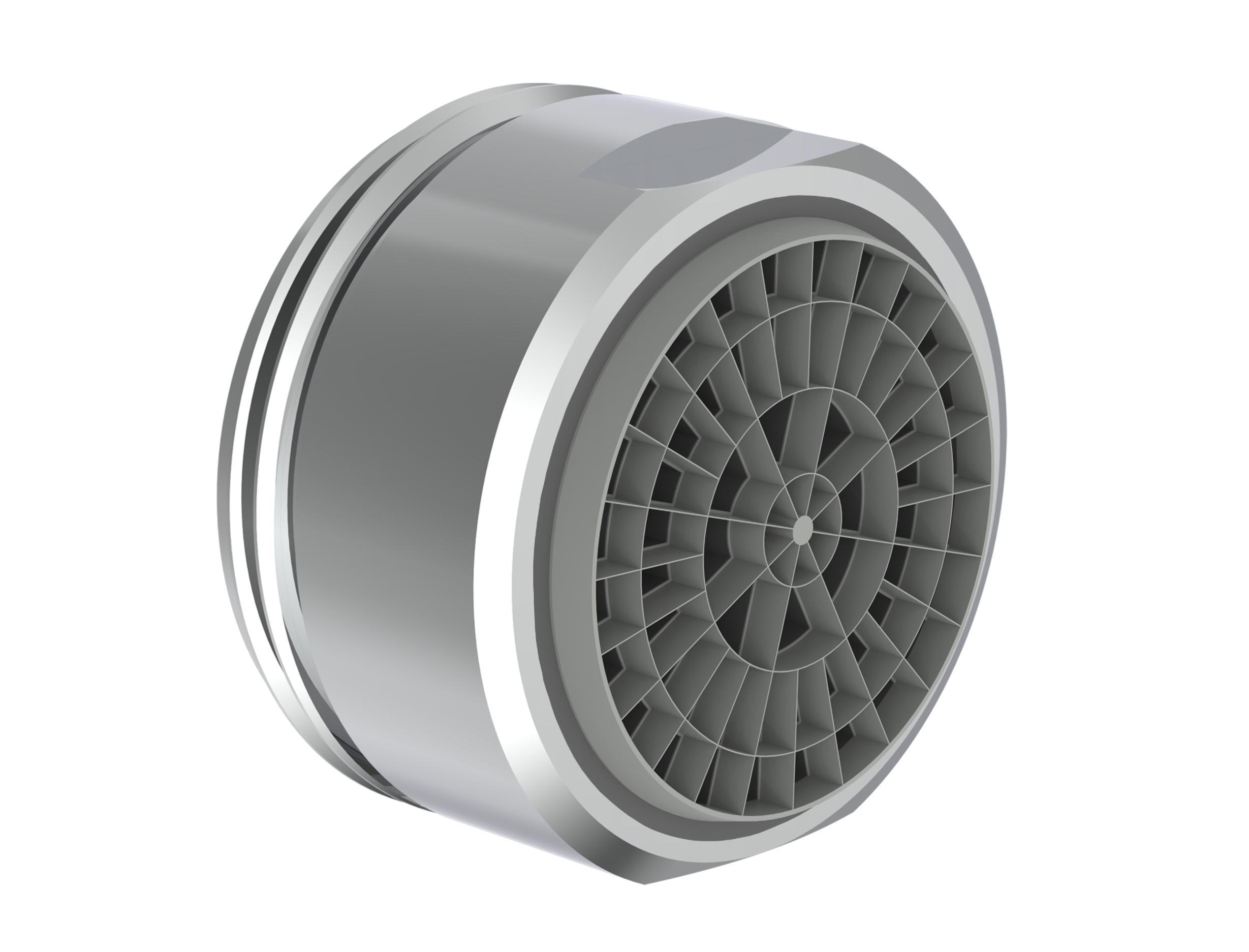 Innovative aerator
This WASSERWERK faucet has an innovative mixing nozzle with anti-scale function. Thanks to the special surface coating, limescale deposits can be easily removed from the mixing nozzle by lightly rubbing it with your finger.
Sustainable packaging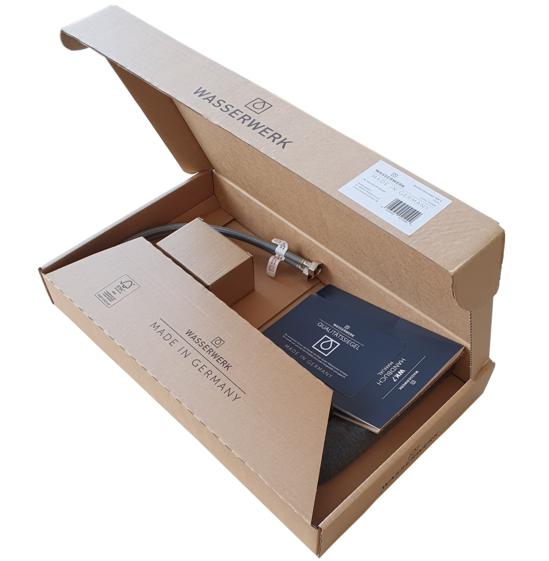 Sustainable packaging
As sustainable as the production of our faucets is their transport. We ship our WASSERWERK faucets in environment-friendly and high-quality packaging without plastic.
Contact us
Contact us
If you have any questions, please contact our service department by phone or e-mail
(Mon-Thu 8:00-17:00, Fri 8:00-15:00)
Downloads